Missions at Longview FUMC
As United Methodists, we share a calling to respond to the love of God by reaching out to those who live in darkness. We see the world as the place where we live out this calling through missions. In our caring and sharing, we bring the light of Christ into the darkness. You are invited to participate in missions through a variety of projects and programs. As you read about the many mission opportunities offered by our church, listen for God's calling in your life and then join us as we make a difference in the world. For more information about how you can make a difference through missions, please contact Romnie Scott at 903-753-4463.
Mission Programs
Mission Partnerships
Throughout the year, First United Methodist Church of Longview provides opportunities to put faith into action through mission projects. As we begin this new year, we are currently planning those projects.
---
Breakfast at Newgate Mission
On the 2nd Sunday of each month, groups within FUMC Longview provide breakfast at Newgate Mission, as well as participate in worship and provide a welcoming presence at the mission. We also have several church members who serve on the board of directors, operate as van drivers, and lead Bible studies for the mission.
---
Asbury House
Each year, FUMC hosts the Asbury House garage sale by providing space and volunteers for this organization. The Sunday school classes also assist with lawn care and collecting needed supplies for the school throughout the year. Our church also has several members on the Asbury House board, and that participate in Stock the Pantry each year by donating items each month.
---
Society of St. Stephen
Each month, members of our church support the Society of St. Stephen by leaving an offering at the communion railing. This offering is then used to support the ministries of Asbury House, LIHN, Newgate Mission, and Longview Community Ministries.
---

Laundry Day
Several times a year our team does laundry free of charge in a neighborhood laundromat. This ministry allows those living in poverty to have clean laundry and to put that money back into their budgets for other necessary goods. Click Here to see a video from one of our past laundry days.
---
Family Promise of Longview
This agency serves to provide a plan for homeless families to rebuild their lives. Our church, along with others in the community, serves as a temporary home. Once every two months, we house and feed families for one week. You can participate by cooking, serving meals, hosting the family in the evening, or by being the overnight host. It is a wonderful way to offer kindness and hope to a family that is struggling.
---
Love Does
This one-day event is our community outreach day. We begin with breakfast and worship and then move out into the neighborhood to serve those around us. We offer a variety of ways to serve so that all can participate; children, youth, and adults.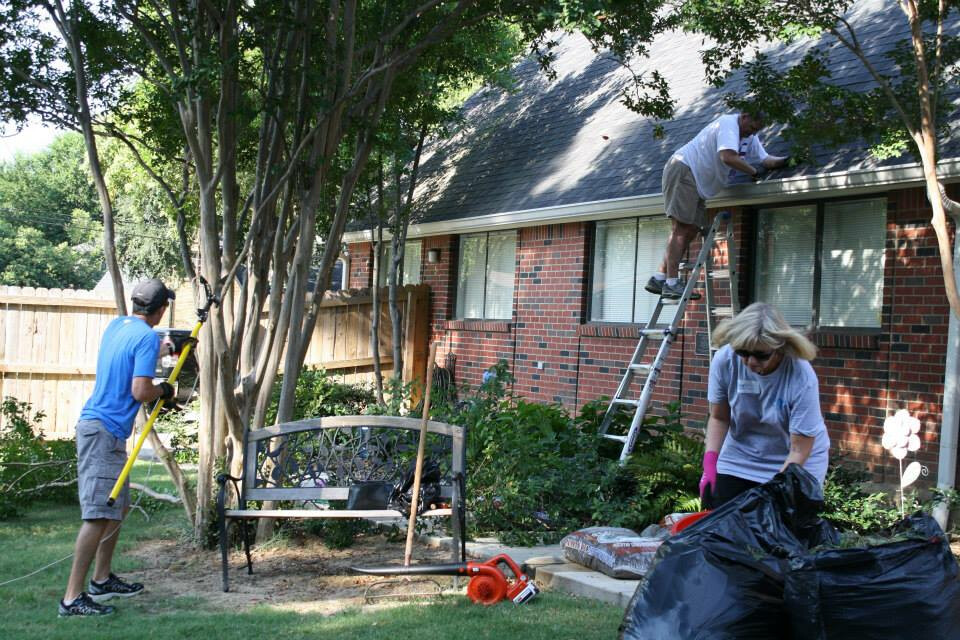 Longview FUMC partners with organizations to provide for those in need; locally and around the globe. Click through to learn more about our partners and how you can participate in each mission opportunity.