At Longview FUMC, we believe that worship Should be at the center of our lives as Christians.
We believe that everyone - from the youngest to the most experienced Christians - can find joy, hope, and life abundant in Christ, and that relationship starts in praise and worship. We have two different types of worship experiences for you to explore and find a home with.
Traditional Worship
Contemporary Worship
Worship Online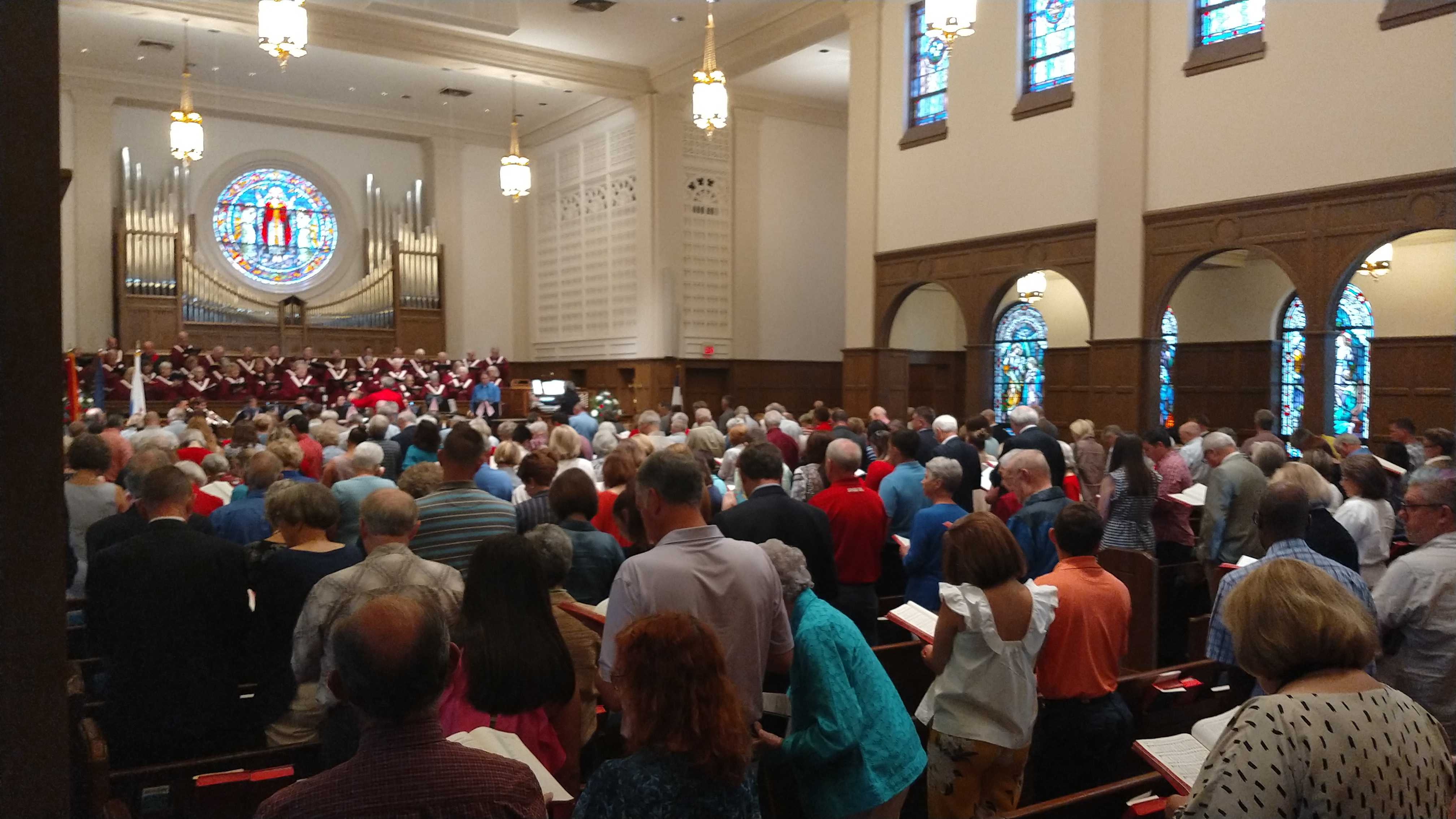 Traditional Worship | 8:30 AM
Located in the Sanctuary
Longview FUMC offers traditional worship each Sunday at 8:30 AM in the Sanctuary. These services offer an inspirational message, music from the amazing Chancel Choir, the sacraments of holy baptism and communion, and great hymns of the faith. Each Sunday during the worship service, children are invited to come to the front of the church for the Children's Moment. Families with young children are encouraged to begin teaching their children about worship from an early age and worship bags are available each week to assist with this process.
Contemporary Worship | 8:30 AM
The Faith Center is located at the corner of Whaley and Green Streets.
Our contemporary worship service remains deeply rooted in our Methodist heritage. We remain connected to our history by using responsive readings and liturgies from the United Methodist Hymnal. The music ranges from classic hymns to current worship songs so that everybody can discover new and creative ways to worship.
Whether you are by yourself or have a family of 8, the seating is casual and comfortable. Grab a cup of coffee and some donut holes and enjoy this friendly and holy space as you discover why faith in Jesus matters in your daily life.
Can't physically be at worship on Sunday morning? There are multiple to catch our worship services outside of the church.
Our Website - Go to the Worship Archive page on our website to view past worship services.
Facebook Live-stream - Check our Facebook page on Sunday mornings to watch a live stream of our services.
KLTV Channel 7 - We broadcast the previous week's traditional service every Sunday at 11:00am on KLTV.